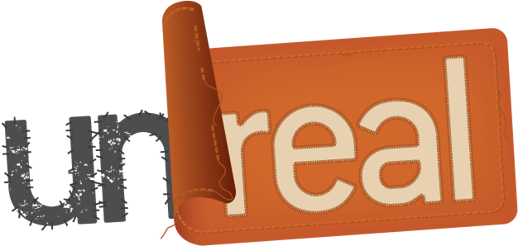 Jackie McMahon, Director of Client Relations at Marksmen, was recently selected to co-host a virtual presentation for the International Trademark Association's (INTA) Unreal Campaign, educating teens and young adults about the importance of trademarks and the dangers of buying counterfeit goods.
The Unreal Campaign is a multi-year, consumer awareness initiative aimed at educating school aged teens and young adults about counterfeits, the importance of brand protection, trademarks, and the potential dangers associated with fake goods.
Since its introduction in 2012, the campaign has reached more than 45,000 students in 40 countries around the world. Last year, The Unreal Campaign expanded its audience, now including students age 13 to 23, as a result of INTA's Gen Z Insights: Brands and Counterfeit Products multi-country study. This study found that 79% of those surveyed had purchased counterfeit products in the year prior.
Jackie McMahon, Marksmen's Director of Client Relations and member of the 2020-2021 INTA Unreal Campaign, co-hosted the most recent presentation with Diane Lau, Facebook's Lead Trademark Paralegal, on November 6. The pair lead a group of high school students from Argentina in a virtual discussion about the benefits of trademarks, the importance of identifiable branding, and how to identify counterfeits. They also discussed how counterfeits negatively affect our economy, our personal health and safety, and community as a whole.
"It was an amazing experience to see the kids so excited to talk about a subject that can be difficult to understand," said Jackie McMahon, Marksmen Director of Client Relations. "The students were engaged and had a good time participating. They especially enjoyed playing games where they identified products, with the 'Real vs Not real' game."
Delivering the presentation virtually allowed the presenters the opportunity to interact with students in a unique way despite the current challenges associated with COVID-19. The interactive session included live polling, real-time Q&A and encouraged audience participation.
ABOUT THE INTERNATIONAL TRADEMARK ASSOCIATION (INTA)
The International Trademark Association (INTA) is a global association of brand owners and professionals dedicated to supporting trademarks and related intellectual property (IP) to foster consumer trust, economic growth, and innovation. Members include nearly 6,500 organizations, representing more than 34,350 individuals (trademark owners, professionals, and academics) from 185 countries, who benefit from the Association's global trademark resources, policy development, education and training, and international network. Founded in 1878, INTA is headquartered in New York City, with offices in Brussels, Santiago, Shanghai, Singapore, and Washington, D.C., and representatives in Geneva and New Delhi. For more information, visit inta.org.