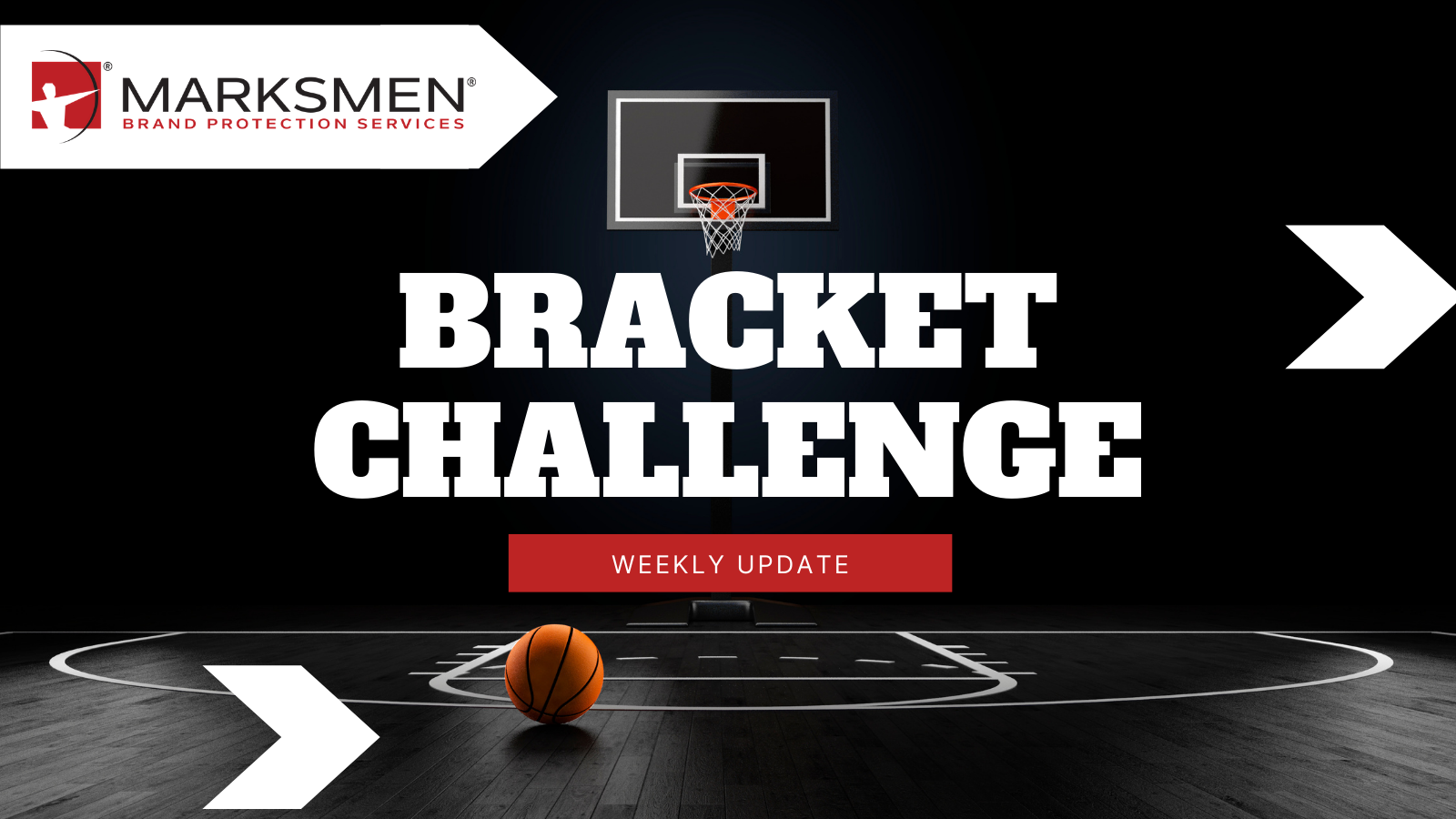 The first weekend of the tournament is in the books and there are no doubts that it has been a wild one. Does anyone have a bracket that is not completely busted yet?
Last weekend, upsets were a real threat to big name teams regardless of their large brands and fan bases. No. 13 Ohio knocked off No. 4 Virginia and No. 15 Oral Roberts beat No. 2 Ohio State. Even UNC is out, too.
Don't risk getting knocked off like these big teams. Trust Marksmen to get in the game for your brand, at home or away. From Indianapolis to India, we've got the opposition covered with our On-site or online investigations.
Check out how your bracket is fairing against the competition. Here are the current standings in the Marksmen Bracket Challenge.
The top 5 brackets:
n

ategarhart

morgananant

jjburke

cbutterman10

zvi
Congrats to the top 5 this week! Will they stay on top? Or will there be another wave of bracket-busters next week? Stay tuned.
Want to check out the full results? See where you stand in the Marksmen Bracket Challenge.
Let Marksmen be your MVP when it comes to brand protection. Contact us today!
About Marksmen: Founded in 1998, Marksmen is a world leader in IP protection services, including trademark clearance and enforcement investigations, worldwide on-site investigations, test purchases, IP and domain name acquisitions, as well as online brand enforcement and brand protection research. On the home court, or abroad, Marksmen is your brand protection MVP.