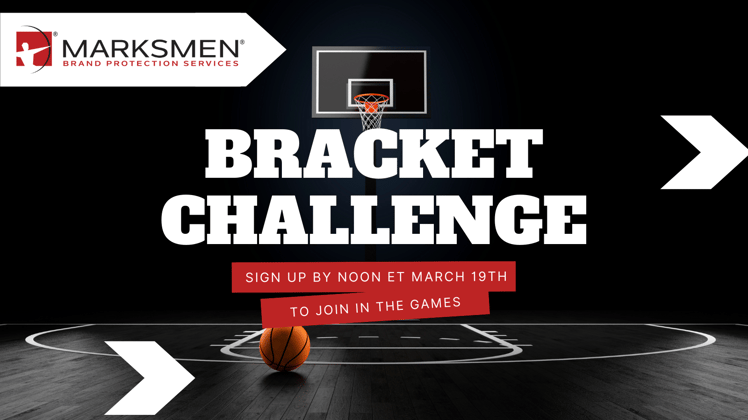 Think you can beat everyone with your team picks? Think you're an expert bracketologist? Well, get your bracket ready!
Ladies and Gentlemen, welcome to the main event! Marksmen, your MVP in brand protection, is excited to announce we will be hosting our very own Marksmen Bracket Challenge for clients and friends, complete with friendly competition and a final winner.
The first games are Thursday, March 18 and continue through Monday, April 5 with the final face-off.
Join us. Sign up. Compete against your friends and colleagues all while cheering on your favorite teams from your home office.
To join our Marksmen bracket group, visit our bracket website and submit your bracket picks. Remember to use a current email when you register. That's it! We will keep you updated weekly on standings and results, eventually revealing a final winner on April 6.
Good luck everyone!

About Marksmen: Founded in 1998, Marksmen is a world leader in IP protection services, including trademark clearance and enforcement investigations, worldwide on-site investigations, test purchases, IP and domain name acquisitions, as well as online brand enforcement and brand protection research.